Check out the upcoming community service events at Mount Sinai!
Upcoming events can be seen on the CSC webpage here or on the Student Activities Calendar.
We'd like to thank the Mount Sinai Community with our Thanksgiving Food Drive last fall. It was a huge success and we collected over 110 lbs of food!
Please join us in donating to our Toys For Tots drive! Information listed below:
Toys For Tots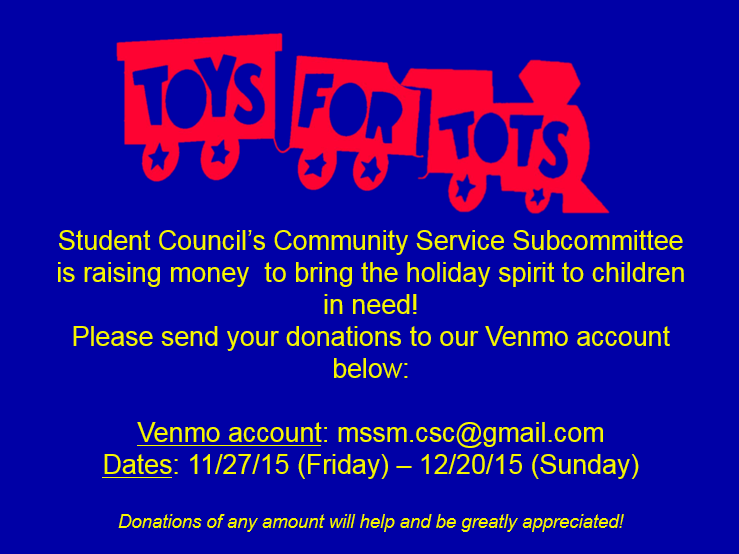 Student Council's Community Service Subcommittee is raising money to bring the holiday spirit to children in need! We will be collecting monetary donations that will be used towards the purchase of brand new toys for the Toys for Tots New York City Chapter.
Please send your donations to our Venmo account below:
Venmo account: mssm.csc@gmail.com
Dates: 11/27/15 (Friday) – 12/20/15 (Sunday)
Donations of any amount will help and be greatly appreciated!