Meet our scholars!
2021:
Catherine Wu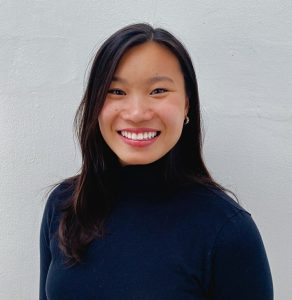 Originally from Houston, TX, I attended MIT and graduated in 2019. After graduation, I moved to Brazil to pursue a Fulbright Fellowship. I am a current M1 at Sinai and am extremely interested in and health policy and education. In my free time, I enjoy yoga, hiking, and swimming. I also love to cook, read, watch movies, and travel, and am an avid fan of plants, coffee, and cats.
Ayman Mohammad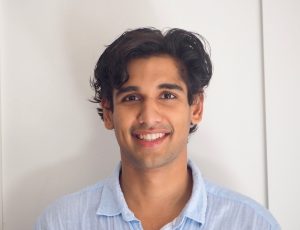 Ayman Mohammad is a current MS1 at the Icahn School of Medicine at Mount Sinai. Previously, he worked at Roivant Sciences, a biotechnology company developing novel therapies for patients. Ayman graduated Harvard in 2019 with a concentration in Economics and a secondary in Global Health & Health Policy. Outside of work, Ayman enjoys coming-of-age literature, playing basketball, and long runs in his hometown of Brooklyn. Being passionate about drug development policy, Ayman is excited to join Icahn's HPP group and dive deeper into the world of health policy.
Grace Rabinowitz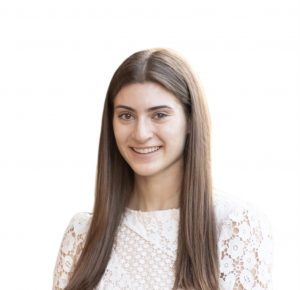 Grace is a first year medical student at Mount Sinai interested in health policy and science communication. While studying Human Biology and Health Policy at Stanford, she started her own podcast, Digest This, and worked for the US Surgeon General in Washington, DC. In her free time, Grace enjoys smoothies, running, and writing.
Karren Therrien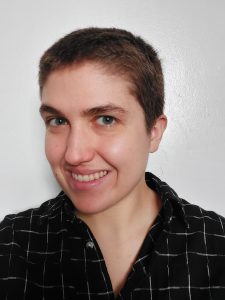 I'm a 2nd year PhD student working in the Voloudakis and Roussos labs, currently focused on identifying rare genetic variants associated with psychiatric disorders. I'm originally from NJ, and before coming to Sinai I studied neuroscience at George Mason University in VA. I'm particularly interested in strategies to better align biomedical research funding/aims with the stated priorities of patient communities. Outside of lab I spend time exploring parks across the city, visiting modern art museums, reading about the history of psychiatry, and following disability rights issues.
Morgan Steelman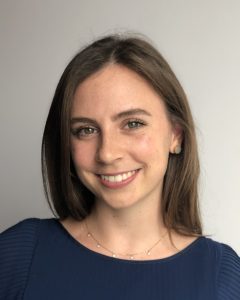 Morgan is an MS1 from Philadelphia, PA. She graduated from Princeton University in 2020 with a degree from the Princeton School of Public and International Affairs and a certificate from the Global Health Program. Before starting at Mount Sinai, she received her Master of Philosophy in Public Health from the University of Cambridge in the U.K. Her research interests are in sexual & reproductive health, immigrant health, global health, and health economics.
Ian Odland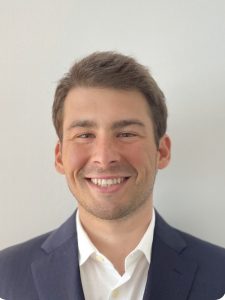 Ian is a current M1 at the Icahn School of Medicine at Mount Sinai. He graduated from Northwestern University in 2020 with a degree in biomedical engineering and global health and has worked in both the digital health and wearables innovation space. Ian hopes to apply his background to improve healthcare through the integration of engineering, public policy and clinical care.
Sarah Cha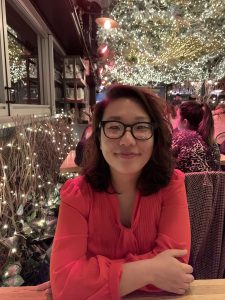 Hi everyone! I'm currently working full time at NYP Hospital and a part time MHA student with ISMMS. Outside of work and school, I like to spend my time outdoors hiking locally or spending time with friends at a museum or enjoying delicious food. My family and community have shaped me into the person that I am today and they have led me to work towards a better and healthier future for all. I am excited to learn and discuss how policy will impact the future of our healthcare!
Remington Schneider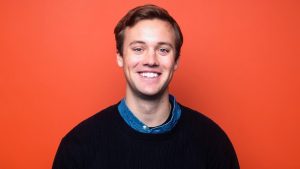 Hi, I'm Remi. 2nd year MD student from Seattle. Excited about emergency med, neuro, and many other specialties (undecided). I enjoy all things related to health policy and segregated care advocacy, any outdoor activities, watching sports and action movies, and drinking coffee.
Jessica Pintado Silva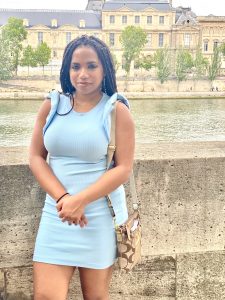 I am very interested in various forms of art, especially performance art and poetry. I love to do yoga and find new vegetables to cook by perusing farmers markets.
Faith Adams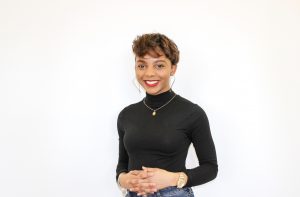 Hi, my name is Faith! I'm a 2nd year Neuroscience PhD student! I completed my B.S. in Biochemistry from Fairleigh Dickinson University and have since begun my Neuroscience research journey here at Sinai. I am interested in exploring how antecedent risk factors such as prenatal drug exposure, behavioral disinhibition and environmental exposures influence adolescent substance use and the combined impact on adolescent neurodevelopment. I am passionate about outreach and policy, and have been a member of the National Science Policy Network and March for Science NYC. In my free time, I enjoy traveling, reading thriller novels (especially on the beach), and binge watching TV shows.
Chinmayi Venkatram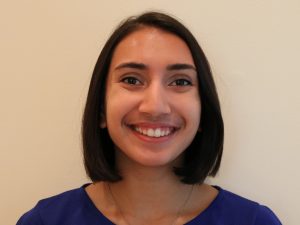 Vladislav Izda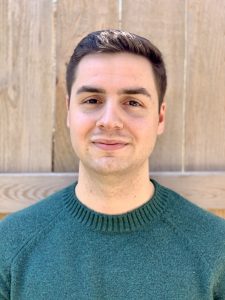 Coming from Serbia after my high school to study in the US I learned just how different the two healthcare systems are. During my undergraduate education at Oklahoma City University I became involved in translational research and have since then have been incredibly interested in how research funding affects the current drug and therapy development. I joined HPP because I am incredibly curios about how current healthcare policies are made and changed. To be the best advocates for our patients, as future physicians, it is our duty to learn how to use our voices to create the best healthcare system possible.
Rutvij Merchant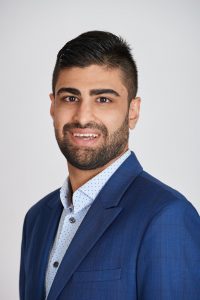 Rutvij is a medical student interested in leveraging medicine and health policy to strengthen health systems in low resource settings. His research interests include mental healthcare delivery and health systems reform. Having recently moved to New York City, Rutvij enjoys exploring Central Park, and sampling different coffee shops around the city.
Michael Hill-Oliva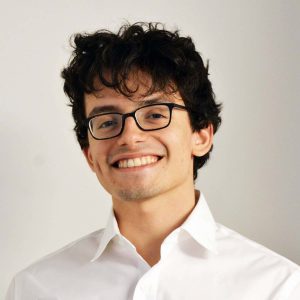 I grew up in New Jersey and graduated from Princeton University in 2020 with a major in Molecular Biology and minor in cognitive science. I am interested in how physician advocacy can inform and educate the public about current issues in healthcare policy and public health. In my spare time, I enjoy playing guitar and running.
Nicole Muehleisen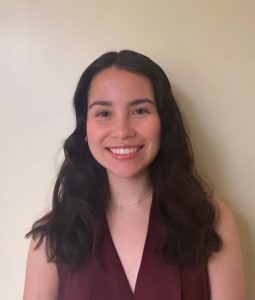 Nicole Muehleisen (she/her) graduated from Johns Hopkins University in 2020, where she studied Economics & Behavioral Biology. She is interested in health access for marginalized populations and spent her gap year in Washington, DC doing HIV/STI testing for a largely Latinx and the LGBTQ+ population. She is excited to join HPP to learn more about how policy can improve health outcomes and equity, both nationally and globally!
Daniel Qian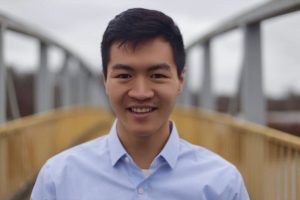 Dan is interested in healthcare administration and the intersections of hospital management with governmental and private institutions that also comprise the healthcare ecosystem. Born and raised in Central NJ, he attended Princeton University where he majored in Sociology. After undergrad, he moved to the San Francisco Bay Area where he worked as a management consultant with McKinsey & Co., primarily working in their Healthcare Systems & Services and Pharmaceutical industries. In his free time, he enjoys reading, running, hiking, skiing, and skydiving.
Brandon Yeshoua
Akiro Duey
William Gansa
Amanda Singh
Tehmoor Itrat
Gauri Ganesh
2020:
Addison Quinones
Adriana Pero
Amit Pujari
Brandon Yeshoua
Celestine He
Dave Youssef
David Allely
Francesca Silvestri
Halbert Bai
Joseph Niko Vlastos
Katie Link
Kush Shah
Lily Cohen
Logan Cho
Rishab Revankar
Sara Wetzler
Sheena Kalagara
Sonia Khurana
Susmita Chennareddy
Suvruta Iruvanti
2019:
Gabrielle Hernaiz-De Jesus
Jared Dashevsky
Jason Storch
Meredith Mihalopoulos
O'Jay Stewart
Ruhee Shah
Shouri Gottiparthi
Terence Hughes
2018:
Sofia Ahsanuddin
George Mellgard
Jake Morey
Omar Njie
Dhruv Shankar
Himanshu Sharma
Emily Spiera
Amir Taree
2017:
2016:
Allie Dembar
Ben Graif
Taylor Miller
Jessica Rizzuto