Christine Lopez, MD (2021)
Hello! I'm Christine (you can call me Christy). I am from the Bay Area in California and graduated in December from Hopkins.
Jeanette Rios, MD (2021)
Hi! My name is Jeanette and I grew up in southern California to Mexican parents. I went to Stanford for undergrad and majored in Human Biology.
Nestor Bedoya, MD (2021)
Hi! My name is Nestor Bedoya, and I'm very excited to be part of the LMSA at Sinai as a medical student! I arrived to the US from Colombia in 2005, and after graduating high school in 2009, I had the amazing opportunity to attend Brown University
Isabel Lopera, MD (2021)
I was born in New York City to a Puerto Rican mother and Colombian father. During high school, my family moved to South Florida and I continued my education at the University of Florida earning a B.S. in Nutritional Sciences.
Mariela Cabrera, MD (2019)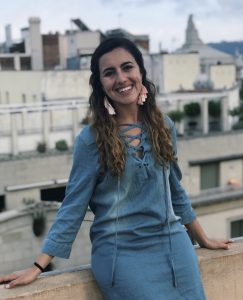 Mariela was born in Guatemala City, Guatemala, and migrated to Brooksville, Florida at the age of 5 with her mom, dad, brother and sister. She then moved to Gainesville, Florida to attend the University of Florida where she graduated with a BS in Biology and a BA in Anthropology. She is an equestrian and loves riding/competing on horses. Her favorite hobbies include sipping wine and going on food tours.
Rubén is originally from Guadalajara, Mexico and grew up in the San Diego-Tijuana cross-border region.  He graduated from Yale University with a BA in Ethics, Politics and Economics and an MPH in Health Policy and Management.  Rubén is a proud nerd and enjoys pub-crawling for trivia nights during his free time.  He is also constantly on the lookout for the best Mexican food restaurants and bodegas in the city.
Pepe Muñiz-Rodriguez, MD (2019)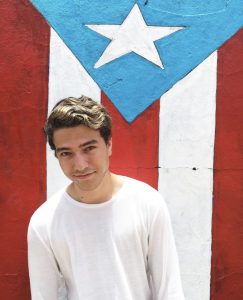 Julio was born in Matamoros, Tamaulipas in Mexico, but migrated to Brownsville, Texas when he was seven years old. He completed a BS in Biology at The University of Texas at Brownsville, and spent 2 years teaching high school biology in the neighborhood that nurtured his development. This transnational region on the border of the United States provided him with a unique perspective of culture and what it means to be Latino. He grew up around people whose work ethic was unquestionable, who celebrated the richness of family traditions, and who maintained pride in their bicultural identity. He grew up around values of family, perseverance, and unity – plus some amazing foods like tacos de bistec!
Camille Spencer-Salmon, MD/PhD (2018)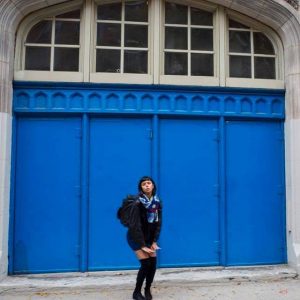 Camille was born and raised in Miami by her mother,  sister, abuelos, several cats, a dog, and a bird. She left home to study neuroscience at Brown University. Today she is an MD/PhD student and will thus be at Sinai past her treintañera. The first daughter of a first daughter (of a first son) from the tropical coast of Ecuador, she has never become psychologically accustomed to seasons. Like her Chilean father, she enjoys drinking wine and gossiping.
Ricardo Rodriguez Colon, MD (2018)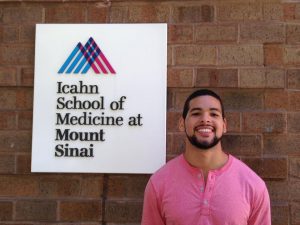 Ricardo was born in Puerto Rico, but spent the majority of his childhood in Florida. He graduated from the University of Florida with a major in Biology and a minor in Spanish. Ricardo enjoys traveling, food and exercise.