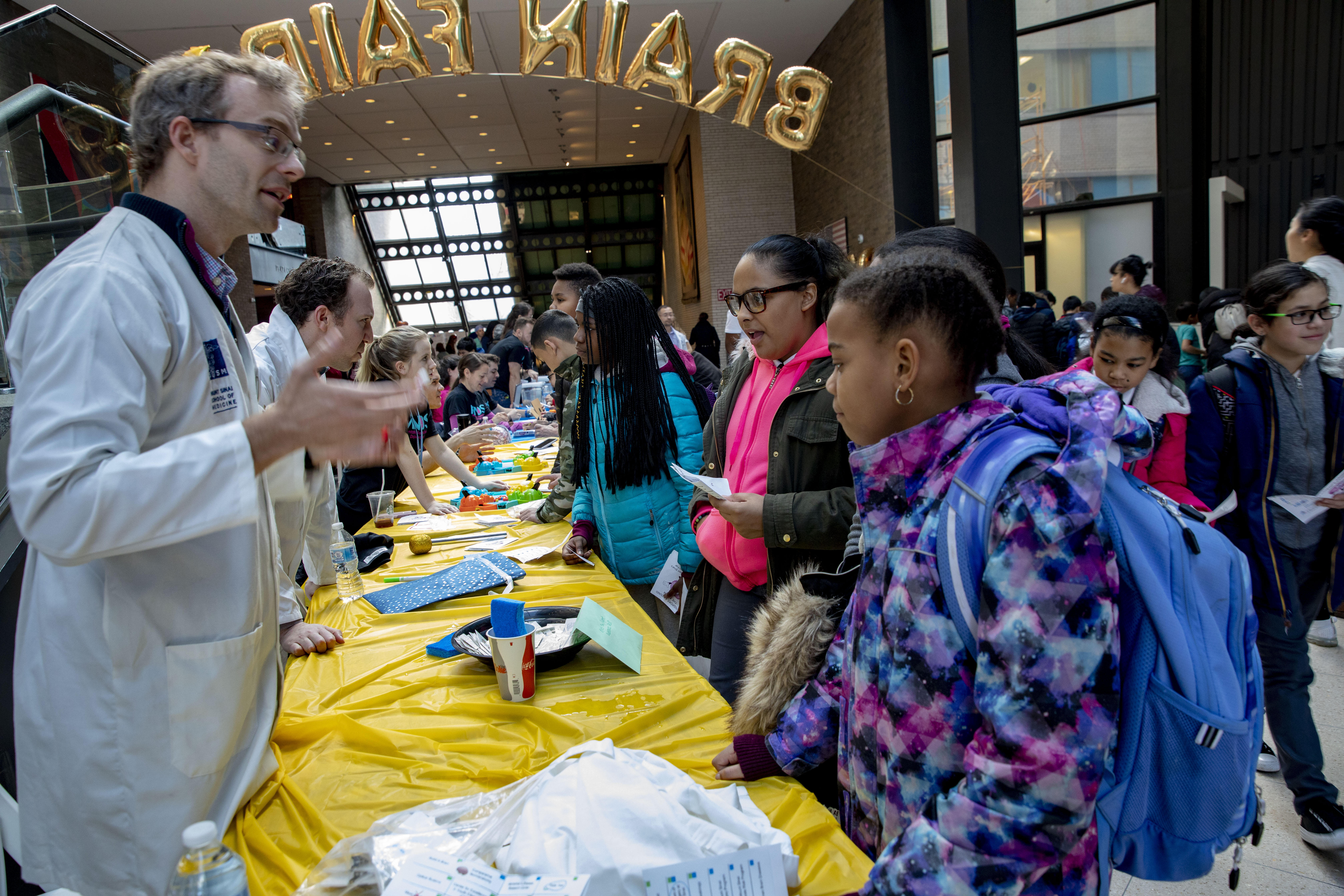 Do you love the brain, science, and fun interactive lessons? Any student, tech, postdoc, PI, lab manager, or staff member interested in getting involved in neuroscience outreach can learn various ways to get involved at the MiNDS (Mentoring in Neuroscience Discovery at Sinai).
MiNDS is a community volunteer initiative based out of the Icahn School of Medicine at Mount Sinai. Our program strives to make neuroscience education more engaging and accessible to empower and inspire students by extending our resources to local East Harlem schools and community centers.
Do you want to get involved? On this website, you can check out our events, find out how to contact us, or learn about our current leadership!