The Orthopedics Interest Group (OIG) is a student run organization at Mount Sinai dedicated to providing resources and opportunities in research, shadowing and mentorship in field of Orthopedics. OIG hosts meetings, panels, and networking opportunities to help interested students explore the field!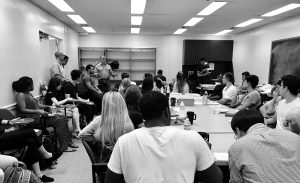 If you want more info about the group please contact OIG Leadership via e-mail .
Do you want to get involved? On this website, you can check out our events, explore current resources and opportunities, or learn about our current leadership!