Chair: Tristan Fehr
Pronouns: he/they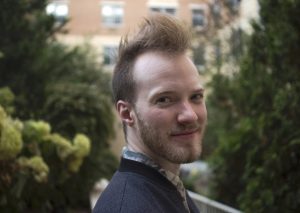 Treasurer: Eziwoma Alibo

Pronouns: she/her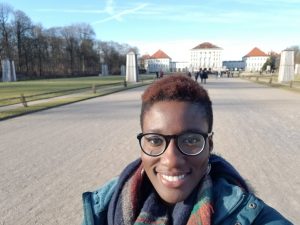 Ezi graduated from West Virginia Wesleyan College with a major in Biology and a minor in Chemistry. She went on to get her Masters in Biotechnology from Brandeis University. Currently, Ezi is a fourth year MD/PhD candidate in Immunology in the lab of Brian Brown, where she works on elucidating oncogenic regulators of immune mediators of escape in colorectal cancer. At Sinai, Ezi also serves on the executive board of Students for the Equal Opportunity in Science (SEOS) and as a Biomedical Inclusion Representative on Student Council.
For fun, Ezi is a Marvel nerd, who enjoys watching movies, playing Injustice, and seeing musicals with her sister.
Technology Specialist: Nicholas Barbieri, PhD
Pronouns: they/he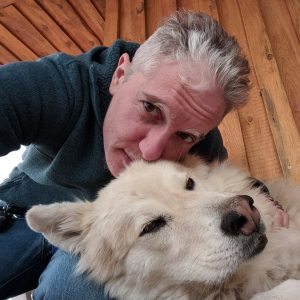 Nicholas obtained their PhD in Bioinformatics from the University of Milan-Bicocca where they developed in silico models of biological systems at different level of magnitude. As a postdoc at ISMMS they have applied systems biology approaches to study complex diseases, such as metabolic disorders. Before joining oSTEM, they had been the co-chair of the Postdoc Executive Committee at Mount Sinai and co-director of the advocacy working group with a particular focus on LGBTQ and minorities rights.
Outside of the lab, Nicholas loves spending time in nature, painting, learning about other cultures and playing with their cat.
Secretary: Abby Lubin
Recruitment Coordinator: Mike Espino
Pronouns:
Michael graduated from the University of California, Berkeley in 2015 where he majored in Molecular and Cellular Biology, and minored in Ethnic Studies.  He then spent two years as a Post-baccalaureate Research Education Program (PREP) Scholar at Mount Sinai where he worked on Zika virus replication.  Michael is currently a first-year MD/PhD Student and plans to complete a PhD in immunology; he serves on the boards of Out in Science, Technology, Engineering and Math (oSTEM), Students for Equal Opportunity in Science (SEOS), and the Latinx Medical Student Association (LMSA).
Outside of his studies, Michael enjoys cooking his grandma's recipes, drinking wine (or sangria), reading financial blogs, and rearranging his apartment furniture.
Post-doc Liaison: Jo Crimins
Pronouns: she/her
Technology Specialist: Gavi Hecht
Pronouns: she/her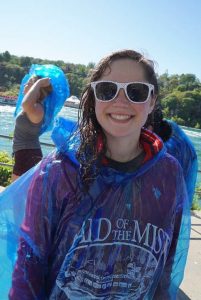 Gavi graduated from Binghamton University with a BS in Biochemistry 2016. She then worked a year and a half in an ophthalmology clinic before coming to Sinai. Gavi is currently an MPH student in Epidemiology and Biostatistics, and works full time in the department of infectious diseases on the behavioral HIV research team. She is currently working on an NIH-funded clinical trial focused on improving substance use screening amongst the HIV patient population
Outside of school, Gavi enjoys playing guitar, cooking, and running around with her 4 dogs.
Technology Specialist: Phil Cohen
Post-doc Liaison: Zeb Vance
Pronouns: he/him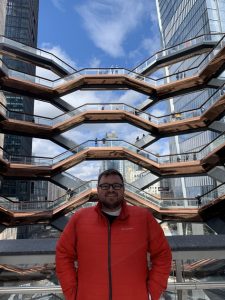 Zeb graduated from the University of Kentucky with his BS in Biosystem Engineering in 2013 before obtaining his PhD in Biomedical Engineering from the University of South Carolina in 2018. His dissertation focused on tools to modulate and manipulate amyloid-β protein aggregation. His current research uses rationally designed peptides to stimulate angiogenesis related to Alzheimer's disease.
Outside of research, Zeb enjoys watching Kentucky sports (Go Cats), Kentucky bourbon, and exploring NYC.
Treasurer: Elise Ball