Hello there and welcome!
We are Students for Equal Opportunities in Medicine (SEOM). SEOM is an organization devoted to addressing issues pertaining to underrepresented minority groups in medicine (URiMs), and educating the general medical community about those issues. At Icahn, we serve as the umbrella group for the Student National Medical Association (SNMA) and Latino Medical Student Association (LMSA).
On this website, you will find more information about our history and current projects, in addition to resources and timelines to help you during the application process, a list of our current events, and a helpful quick tool to get connected with a student if you have any questions.
Current Leadership

Tracy Okine, MD/PhD student, M1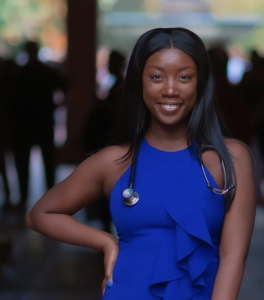 Undergrad Major: Cellular and Molecular Neuroscience with interests in French Literature
Why SEOM: Doctors serve a diverse population. Unfortunately, due to disparities in education, the current doctor population does not reflect the population it is helping. Research shows diversity ( in thought and demographics) leads to better patient outcomes.  I would not be here without people who advocated for me, and I hope to pay it forward. 
Fun Fact: I enjoy the arts, food,  theology and travel and explore connections between the four through my blog. 

Daniel Rivera, MD Student, M1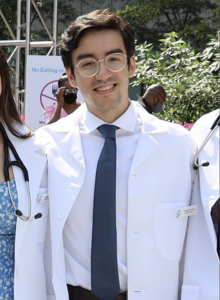 Undergrad Major: I majored in Biology at Yale
Why SEOM: I became involved in SEOM through my involvement with the Latinx Medical Student Association. I'm aiming to build a community here at Sinai where students of color and those belonging to groups underrepresented in medicine feel a strong sense of belonging and are truly supported to excel.
Fun fact: A fun fact about me is that I love songwriting and music production!

Kaothar Oladoja, MD Student, M1
Undergrad Major: Global studies and Biological Sciences at University of Chicago
Fun Fact: I spend a lot of money on coffee and if you want to watch me try different cafes follow my coffee insta @koffeewithkaothar
Why I joined SEOM: I could not make it to where I am today without people who have given me opportunities, supported me and rooted for me every step of the way. I joined SEOM because I want to be a part in supporting and advocating for people in medicine who look like me or have faced various social and financial obstacles on their path to medicine. We absolutely  belong here and deserve to be here!

Sharen Rivas, MD Student, M1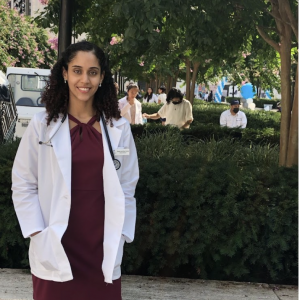 Hometown: Brooklyn, NY
Undergrad Major: Neuroscience and Behavior at Vassar College
Fun Fact: I co-hosted an all-spanish radio show in college for three years where we showcased different genres of Latin American music!
Why SEOM: I joined SEOM because it is a great opportunity to meet all the talented incoming URiM students, and it is also a great avenue for maintaining and addressing the needs of this community throughout the four years of Sinai.