First Generation College Scholars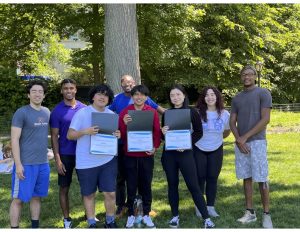 End of year picnic in Central Park
First Generation Scholars is a program for high school seniors and juniors who will be the first generation in their families to attend college or who come from underserved communities. The program has two components that take place during the Fall and Spring semesters.
We provide a one-on-one mentoring program to the students via assistance on the college essay. The aim is to get students excited about college and give them advice on what to expect. This component is aimed exclusively at Seniors. Students meet for 1.5 hours with Mount Sinai graduate and medical students. There will also be several activities throughout the year to foster the mentor-mentee relationship.
If you are interested in helping the next generation of students, please consider joining us during either term!