The Internal Medicine Interest Group (IMIG) is a student-run interest group designed to introduce Sinai students to the field of Internal Medicine and expose them to the number of sub-specialties.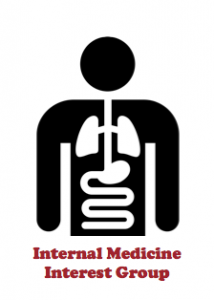 Sub-specialties include: Cardiology, Endocrinology, Gastroenterology, Geriatrics, Hematology/Oncology, Infectious Disease, Nephrology, Pulmonology, and Rheumatology
IMIG hosts a variety of events, ranging from panels, to mixers with physicians, to bedside rounds. IMIG also works closely with other student groups.
Do you want to get involved? On this website, you can check out our events, sign up to receive weekly Department of Medicine conference schedules, find out how to contact us, or learn about our current leadership!
More information about Internal Medicine can be found on the American College of Physicians website and the Society of General Internal Medicine website.