Preseason pediatrics is an optional, pre-clinical pediatrics experience that exposes first and second year medical students to pediatrics clinical skills and knowledge which supplement and expand on what is learned in Mount Sinai's Art and Science of Medicine (ASM) course.
Students who sign up participate in monthly didactics led by Pediatrics teaching residents followed by chances to go into clinic with a paired resident-mentor to practice some hands-on skills! It's a fun and low-stress way to learn about Pediatrics!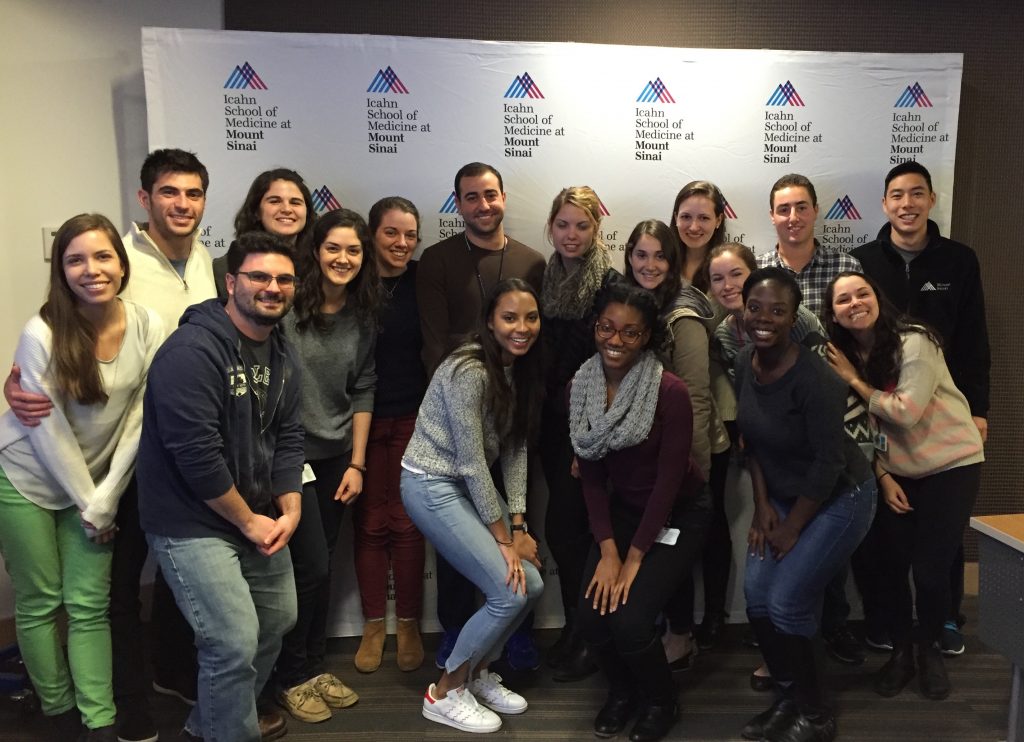 Preseason Pediatrics was founded in 2014 through the combined efforts of medical students, Pediatrics residents and faculty. Initially created as a way to augment what students learn about child health in ASM, it has developed over the past few years into an incredible two year curriculum (for those interested individuals) that has demonstrated increases in student knowledge, comfort, and skills in pediatrics, with additional opportunities for mentorship.
Do you want to take part? Interest meetings for the Preseason Pediatrics 1 experience (for MS1's) are every Fall and classes begin in January of each year. Preseason Pediatrics 2 (for MS2's) information will be sent out in the late summer and will begin in the Fall of year 2. For more information see the following pages or contact benjamin.laitman@icahn.mssm.edu or samuel.kase@icahn.mssm.edu for more details.