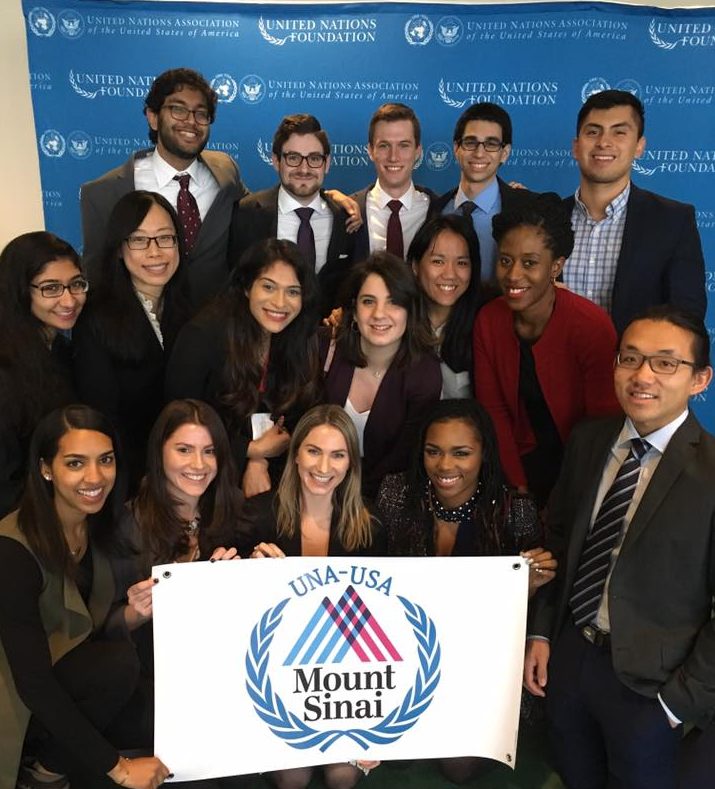 The United Nations Association of the United States of America (UNA-USA) is a membership organization dedicated to inform, inspire, and mobilize the American people to support the ideals and vital work of the United Nations. For 70 years, UNA-USA has worked to accomplish its mission through its national network of chapters, youth engagement, advocacy efforts, education programs, and public events. UNA-USA is a program of the United Nations Foundation. UNA-USA and its sister organization the Better World Campaign represent the single largest network of advocates and supporters of the United Nations in the world.
We are dedicated to educating, inspiring and mobilizing Americans to support the principles and vital work of the United Nations, strengthening the United Nations system, promoting constructive United States leadership in that system and achieving the goals of the United Nations Charter.
Our chapter aims to engage all members of the Mount Sinai community around the pursuit of global justice and wellness.