By Sandhya Chandrasekaran (entering class of 2013)
Nina Bhardwaj is a Professor in Medicine, Hematology/Oncology and is part of the IMM MTA.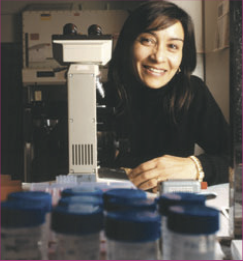 Dr. Nina Bhardwaj arrived at Mount Sinai just last year as Director of Immunotherapy at the Tisch Cancer Institute. As an MD/PhD graduate from NYU School of Medicine, Dr. Bhardwaj was able to discover a platform to mesh her long-standing passion for immunology research with the allure of clinical practice. Dr. Bhardwaj completed her fellowship in Rheumatology at Will Cornell Medical College, and decided to pursue research as her primary career focus, going on to become a post-doctoral associate at Rockefeller University, after which she was appointed as a faculty member at NYU Langone Medical Center.