Current Efforts
To fulfill our mission, we aim to:
Create a network for our members to provide support and a space to discuss relevant topics
Facilitate the development of relationships with faculty and alumnae mentors and sponsors
Provide educational opportunities for the greater community at ISMMS regarding barriers faced by women in science and medicine
Organize workshops for professional development and career planning for our peers
Conduct research to better understand the challenges faced by women
Collaborate with other student groups at ISMMS and other institutions
See our upcoming events here!
Past Activities
Career Toolbox Series: Building Skills for Success
Tuesday, April 24, 2018 4-5:30PM
As a member of Women in Science & Medicine (WiSM) and with the support of the Office of Academic Development and Enrichment, we hosted the first event in a Career Toolbox Series, covering the following topics:
Personal Branding for Career Success – Lisa Bloom, MBA
Mentor-Mentee Relationships for Career Building – Scott Friedman, MD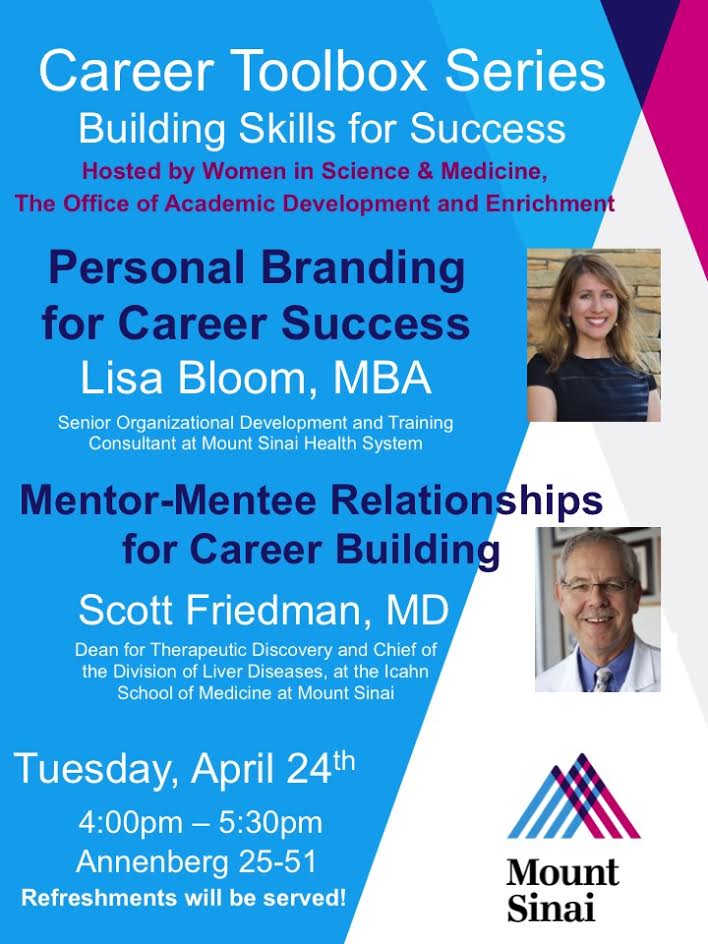 Social Hour: Unintended Consequences of Sexual Harassment and implications for medicine
Wednesday, November 1, 2017 5-7PM
​We discussed two articles: "Unintended Consequences of Sexual Harassment Scandal" and "Do Patients Need a Chaperone?"
All the Places You'll Go: Conversations with Mount Sinai Alumnae
Thursday, November 9, 2017 6-8PM
In collaboration with AMWA and WiS, we hosted a Q&A panel with 6 Mount Sinai women graduates, followed by a networking reception with Mount Sinai students and other alumnae.
MD/PhD Panelists: Dr. Talia Swartz, Dr. Erin Rich
MD Panelists: Dr. Maria Padilla, Dr. Janice Gabrilove
PhD Panelists: Dr. Yana Zorina, Dr. Xiu Yan Wang
WiMSTP marched for science in NYC!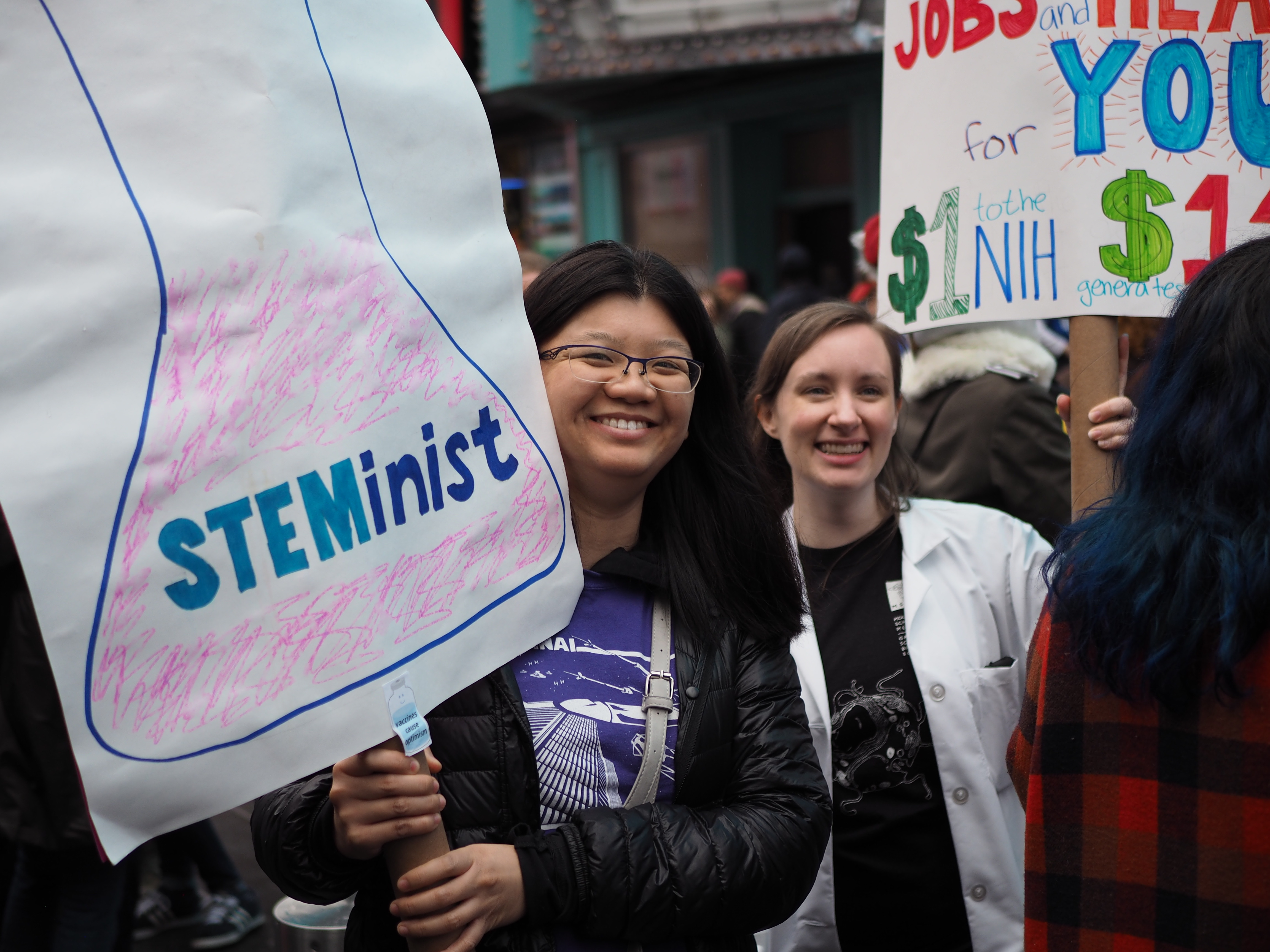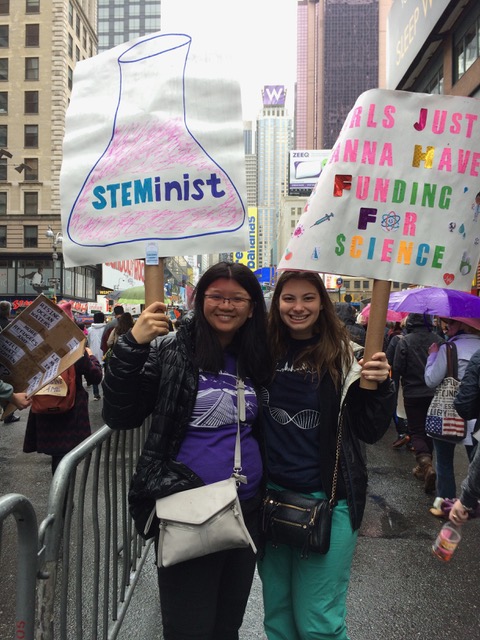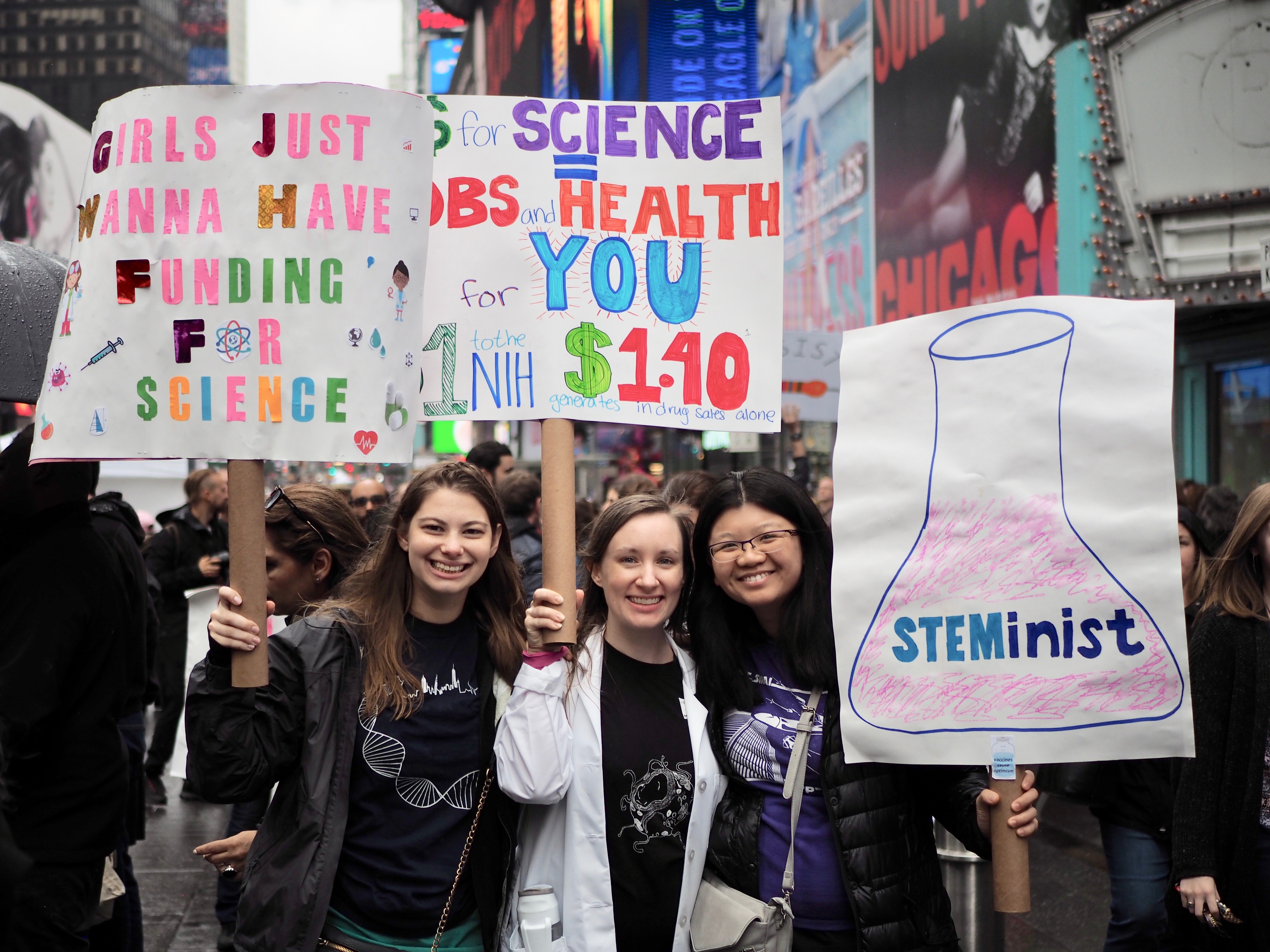 Students and faculty met with Dr. Hannah Valantine before her 2017 Women in Science and Medicine Keynote lecture at ISMMS.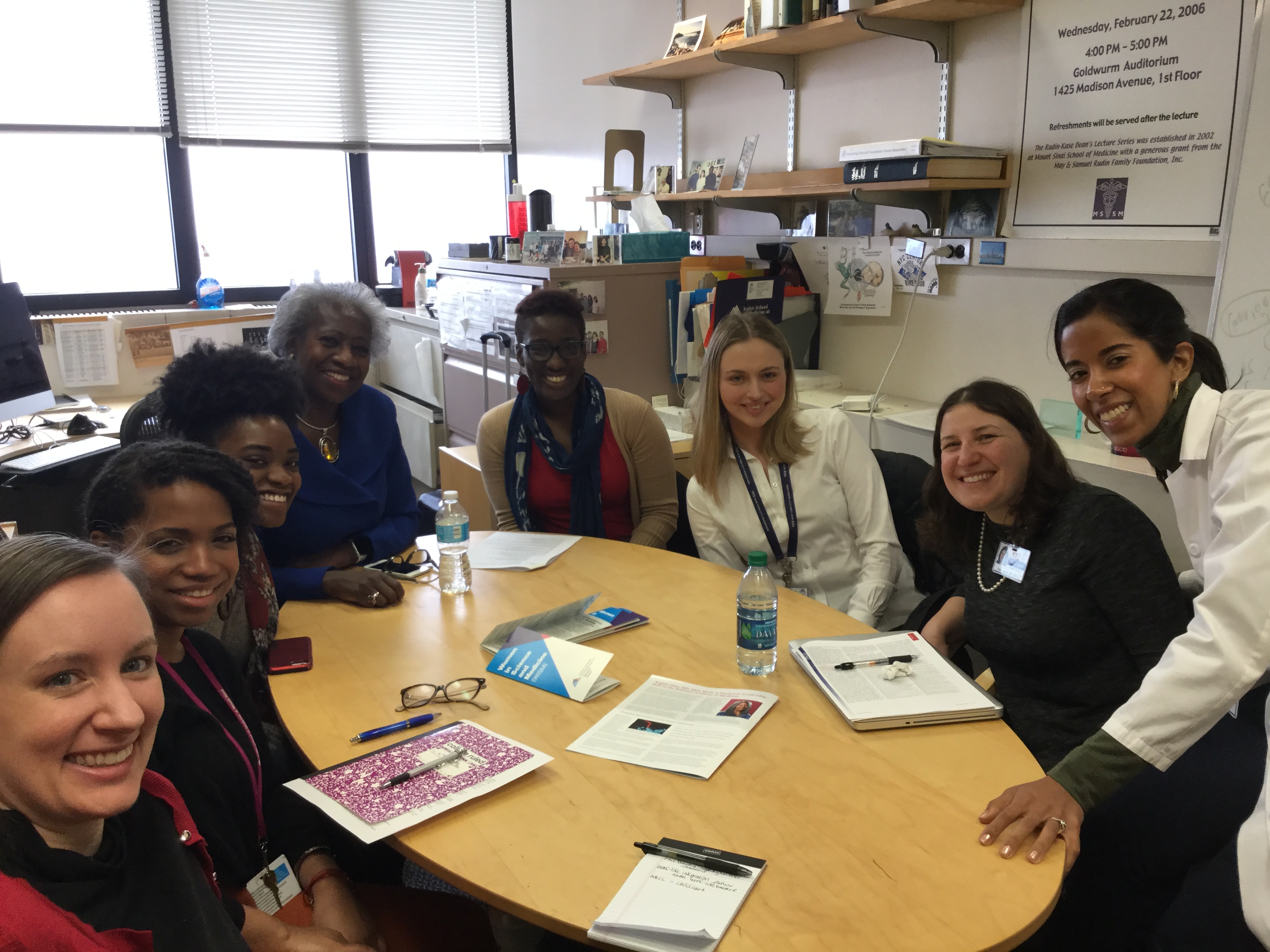 Left to right: Jennifer Diaz, MP4 (President, WiMSTP); Jessica Pinto-Silva, PREP Scholar; Jennielle Jobson, PhD Candidate (Secretary, SEOS); Hannah Valantine, MD (NIH Chief Officer for Scientific Workforce Diversity); Eziwoma Alibo, MP1 (Co-Chair, SEOS); Anastasia Beldovskaya, MS2 (ISMMS Parent's Group); Talia Swartz, MD/PhD (Assistant Professor, Infectious Disease and Associate Director, MD/PhD Program)
2016
Jennifer Diaz, MP4, and Helya Ghaffari, MP3, attended the 3rd Annual Symposium for Advocates of Women Physician Scientists at MUSC!