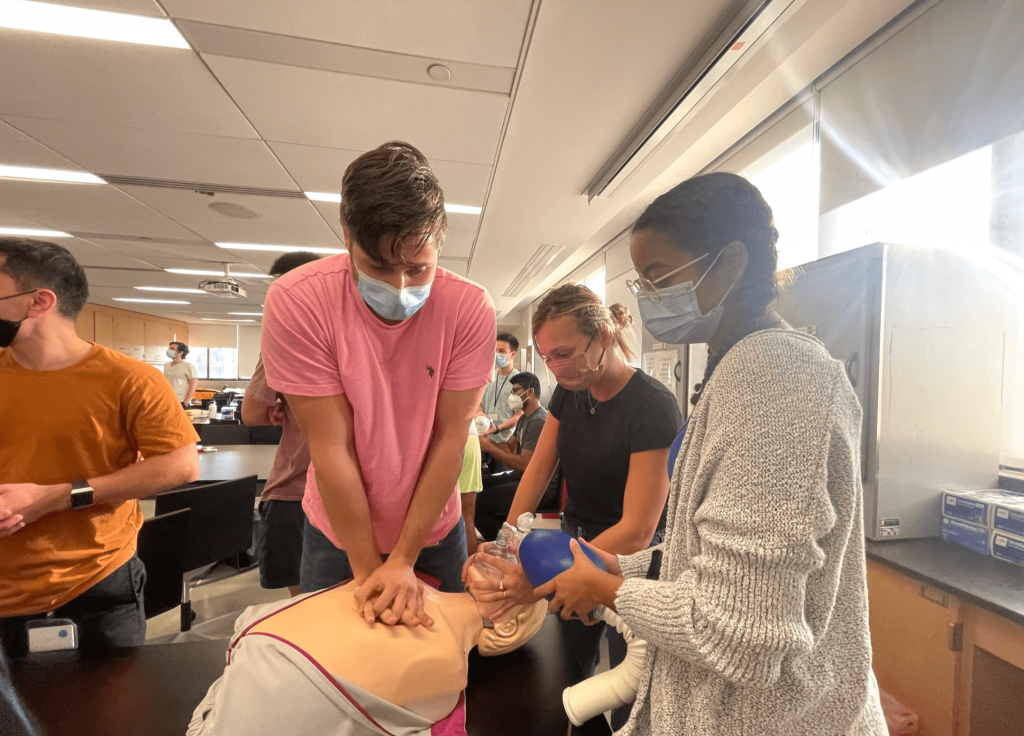 Mount Sinai's student-led Emergency Medicine Interest Group (EMIG) seeks to increase interest in the field of Emergency Medicine through the year-round presentation of speakers, skills workshops, and other events.
In the past, we have facilitated:
Signups to shadow residents or attending physicians at the Mount Sinai ED
Ambulance ride-alongs
Post-match panels interviewing graduating MS4s
Skills workshops on suturing, phlebotomy, and EKG interpretation
A semester-long Nexus Course aimed at introducing students to the field and enhancing clinical reasoning
We are also a multiple-time host of the Northeast Emergency Medicine Medical Student Symposium (sponsored by AAEM/RSA).
Read on to learn more!