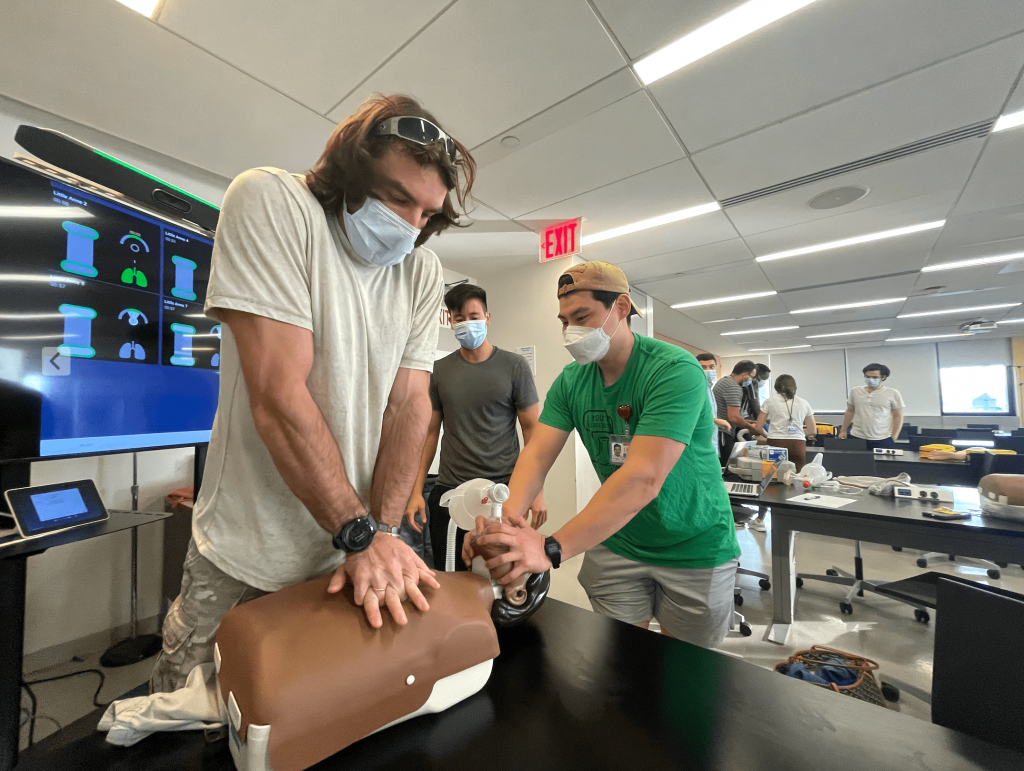 Introduction to Emergency Medicine is an 8-week Nexus Course that introduces first- and second-year medical students to the field of emergency medicine by exploring core concepts and practical skills. Led by senior residents and faculty in the Department of Emergency Medicine, the course teaches students to respond appropriately to emergency situations they may encounter in medical school and residency – both inside and outside the hospital.
Faculty Leaders:
Dr. Trevor Pour (course director)
Dr. Benjamin Hong
Dr. Ryan LeBuhn
Dr. Hailey Rosenthal
Registration:
Registration will take place on Empower, under EMR 0061 – Introduction to Emergency Medicine.