NEWS (09/21):
We have just uploaded an interview with Mickie Brown, RN, HN-BC, who is talking about mindfulness and her work teaching it to patients, caregivers, and members of the community, both here at Sinai and all across NYC. If you are interested, visit here
---
What is THAW?
Trainee Health and Wellness is a team of academic researchers founded in 2017 to address the wellness needs of the trainees (graduate students and postdocs) under the umbrella of the Graduate School at the Icahn School of Medicine. THAW members are passionate about improving trainee wellbeing throughout their academic training.
Our Mission:

To improve trainee wellness at Mount Sinai.
We seek to identify gaps and barriers, advocate for change, and develop and implement programs and resources for all trainees of the graduate school community.
How we fit in with the rest of the well-being groups: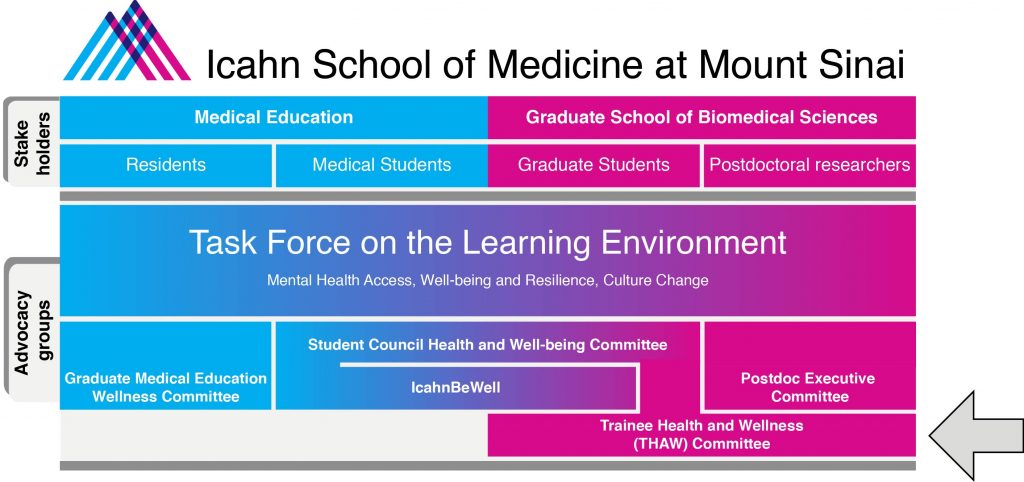 If you would like to be involved, or have any questions, please contact us!