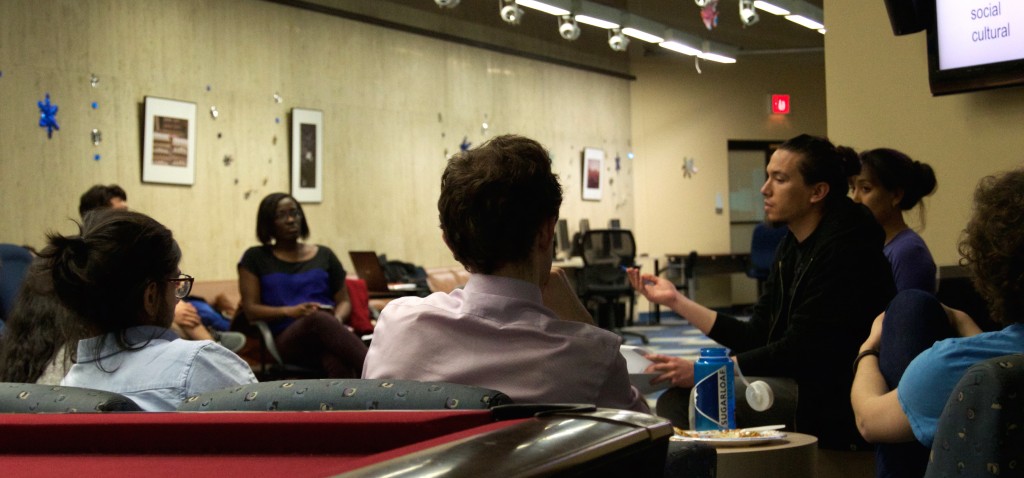 In September 1988, a new governance of the Icahn School of Medicine at Mount Sinai was adopted. Election of student representatives to the Student Council is carried out in the beginning of the academic year.
Student Council represents the Icahn School of Medicine at Mount Sinai, the Graduate School of Biomedical Sciences, the Genetic Counseling program, the Masters in Public Health program, and the Medical Scientist Training Program (MSTP). The council's aim is to improve all aspects of student life. Student Council meets once a month to discuss ideas and promote new projects. Members also meet with the school administration monthly for updates.
Student Council class representatives form various committees, including the Steering Committee, Financial Management Team, Alumni Association, and Board of Trustees/Student Affairs Committee. Student Council has a large budget that it allocates to student groups for events. Students can also receive funding for travel to conferences.
Subcommittee members are elected from each class to work on more specific issues. There are a variety of subcommittees, which act anywhere from the school level to the community level to the national level. There are many ways to be involved in Student Council, and monthly meetings are open to all students. Current students looking for more information should email studentc@mssm.edu.
Student Council committees consist of:
Student Council Steering Committee

Subcommittees of the Student Council

Academic Technology Committee
AAMC/Executive Curriculum Committee
Athletic/Recreation Committee
Community Service Committee
Greening Committee
Health/Wellness Committee
Housing/Security Committee
Mistreatment Committee
Social Committee
Student Lounge Committee
It must be emphasized that students serving on these committees have an obligation to keep their classmates informed as to the committee's deliberations, as well as to present issues of concern to the appropriate committee. Toward this end, student representatives are encouraged to hold periodic meetings with other representatives as well as with their class.
So what do you actually do?
Thought you'd ask! Previously, answering this required students to either come to meetings or read our minutes, which is understandably tedious; nowadays you can stay updated in 140-character increments by following @SinaiStudents on Twitter and you can see all of our active issues on our online whiteboard, a snapshot of which appears here:
About this site
This website was created in September 2014 to increase transparency within Student Council and help us communicate with the student body. Please contact the Student Council secretaries with any suggestions specific to this website.
We built this on WebCommons, a new WordPress platform that can power websites for all student organizations at Mount Sinai. If you are interested in building a similar site for your student group, please visit the WebCommons home page.